ACT! Data Conversion Service

Knowledge is for ACTion. ACTion is for achievement. Achievement is for fulfillment.
Since 1992 we have converted over 3000 people from other CRMs to ACT!
for over $1 million in billing
"Thanks a million! Your work was terrific! And you can quote me on it."
Attorney E. Romero, Milwaukee, WI (former SharkWare user, now using ACT!)
"Thanks Rick. This is GREAT!!!!"
"You've brought more customers from ACT!'s competitors than any ACC (ACT! Certified Consultant)."
Elias Dergal-Alpizar
Regional Manager Latin America, ACT! Division
Please contact us for password to see more References
Standard Fee Chart
based on the number of contact records
We help organize data into a form where it can best be acted upon, to fulfill your goals. One of the best tools for using knowledge about your contacts to carry out more effective action is ACT!
From

Conversion

To

Description

& Web

We can help you setup, synchronize, and train your staff!
We can get you past those pesky conversion upgrade errors!
Update to the latest SQL based version! (from 7 up)

Upgrade (or rather "down-grade") from any of the ACT! SQL versions (7 up) if you find 6.0 to be faster
We can help you upgrade from previous versions.
Access your contacts with ACT!
Use a better Business Contact Manager with ACT!
Stop monkeying around. Bill was good, but ACT! is better.
Make ACT! your new Ally
Put your Broker's notes into ACT!
Retreive your data into ACT!
Contact Information Assistant
CiviCRM to ACT conversion
Contacts plus all your other information to ACT!
Microsoft CRM to ACT conversion

Excel to ACT!

ACT! excels Excel
Windows or Mac
The Golden Path to ACT! More complete and cost effective than ICC's or MigrateAdmin
insurance contact management to ACT!
Use your intellect, avoid the Chaos, and convert to ACT!
Make a note to convert to ACT!
The Maximum Migration to ACT!
It is wiser to move your group to ACT!
Data caught in a Net on the web? Be free with ACT!
Look Out Microsoft! You're Out and ACT! is in.
No Question, ACT! is the Answer!
Own your data from the Web in ACT!
If downsizing, moving your sales data to ACT!
SugarCRM to ACT!
From Sugar to sweet ACT!

If upsizing, logically moving up to "ACT!'s big brother"
Swim out of the Jaws into ACT!
magical conversion from the best to the Best
TPS

TPS to ACT!

The Clarion call to migrate the TPS format to ACT!
make tracks to ACT!
The trend is to upgrade to ACT!

Others under development
or upon request

SalesNet, Janna Contact, and other "impossible" conversions
Help on Sending and Receiving your ACT! database
To move From ACT! to another system and Send it to us

To move To ACT! and
To Receive your converted database
and open it up for your use.
Here are some Post-Conversion Help Tips
Converting in to ACT!
Exporting all your data from ACT!

We help organizations take inert contact lists and databases and convert them to dynamic ACT databases. We can convert ALL the data and retain their relationships, including contacts, secondary contacts, activities, groups, histories, and notes.
We have converted lists into ACT! from a wide variety of sources--mailing list houses, the Internet, or CD data distributors, for a variety of criteria:
* Persons in specific geographic areas
* Congressmen and Senators in Washington DC
* Embassies and Ambassadors in the USA
along with information about the areas they represent
All files are pre-checked with Duane Anderson's ACTDiag.exe ACT! diagnostics program.
All your data is kept strictly confidential, and for your protection and convenience, we have a Non-Disclosure Agreement
Let us help help turn your data into action! How To - Upload your files for us to convert

We convert your files on fast computers, and monitor their progress closely.

Database Conversions transplant the "brain" of your business, and the
"memory" of all your contacts and activities "embodied" in new software.
For the same cost of the tools, you can have an experienced expert do the operation.
We can help you overcome those pesky upgrade errors, such as
Error: "Conversion has been halted with the following message: The process cannot access the file 'pre7actdb.adb' because it is being used by another process."
When Converting an ACT! 6.x Database to 16+
Conversion from CRMs, Before and After
Before in other CRMs

After in ACT!

TeleMagic

Corrington, UK


Outlook


ACT!


Goldmine

Contact Screen

ACT!

Contact Screen
Maximizer

ACT!


ACT!

We can also purge your ACT! database of numbers on the FTC's Do Not Call List
DoNotCallSoftware.Com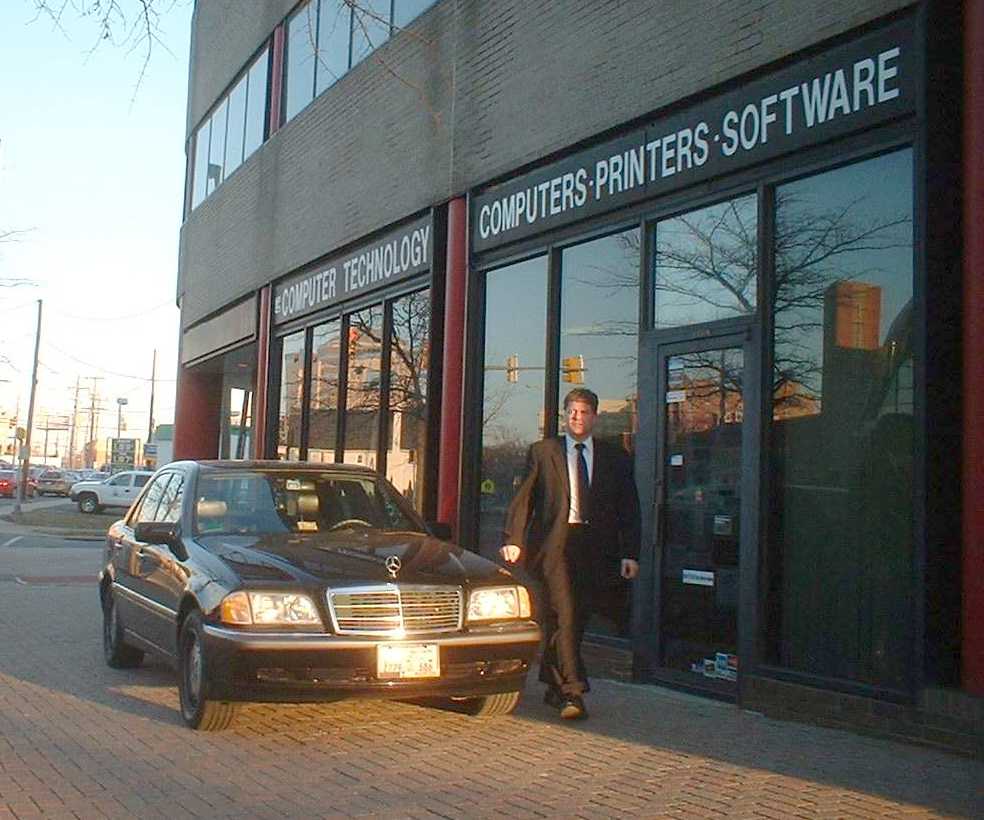 Rick Shaddock
C I Corporation
Washington, DC
ACT! is a registered trademark of Sage Software
ACT,ACT!,GoldMine,goldmine to act,conversion,convert,Access,Outlook,CRM,Sales Force
Automation,SFA,Service,Support,Sales and Marketing,SalesLogix,act conversion,act convert,act data convert,act goldmine,act to goldmine,contact manager