Michael McCafferty
Inventor of TeleMagic

TeleMagic Help
Sage CRM, SwiftPage

1-202-829-4444
Welcome to TeleMagicHelp.com dedicated to supporting and customizing TeleMagic for a wide variety of organizations in the metro Washington D.C. area, and around the world!
TeleMagic has been purchased by Sage Software, called Sage CRM, and is now with SwiftPage.com

Our Mission
Our mission is to help our clients serve their customers better through the effective use of TeleMagic.

TeleMagic is the leading totally customizable contact manager designed to manage contacts and activities across entire organizations. Click here to download a fully working demo of TeleMagic.
To learn more about how TeleMagic can help your organization improve productivity, call us or send an email to: Help@CICorp.com
Courses
TeleMagic Clean Up - a utility to help you clean up your TeleMagic database

News
TeleMagic Enterprise for Windows V5 contains hundreds of new features and enhancements. TeleMagic V4 Users with annual maintenance will receive the V5 Upgrade beginning in August, 2001.
The latest release of TeleMagic's Internet Suite of products, allowing access to TeleMagic Databases over the internet ... and more. Click here to learn more about the TeleMagic Family of Products.
TeleMagic's NetClient and Web Browser access allows people in your company to access your database over the internet, subject to security you control. The Prospect and AutoResponder modules allows anyone on the internet to key their contact information directly into a new record in your database, and to select materials to be automatically emailed or faxed to them
TeleMagic NetClient
TeleMagic NetClient is a web-enabled, three-tier application consisting of the Client, the TeleMagic Application Server (TMAS), and TeleMagic databases. Using the latest remote data access technology, TeleMagic NetClient reads and displays the database structure and data from TeleMagic. This means that your installation of TeleMagic can reside in Seattle and be directly accessed by users in New York, London, Sydney, or anywhere in the world. TeleMagic NetClient remote users are working in an environment that looks and behaves very similar to TeleMagic itself.

Test drive the Browser Edition CRM module

| | |
| --- | --- |
| | At the login screen, enter "VIS" (without the quotes) in the User ID field. There is no password. |

Test drive the Browser Edition Prospect module

| | |
| --- | --- |
| | No user ID or password is required. |

Click here to visit the Downloads page

For more information on TeleMagic NetClient, see the NetClient White Paper and the NetClient Browser Edition FAQ.

TeleMagic Enterprise for Windows V5 contains hundreds of new features and enhancements from Group Activity Scheduling to improved Word Processing/Document Management.
Ask us to show you how TeleMagic can help your organization.
TeleMagic University Training
TeleMagic has certified several dozen consultants nationally as "TeleMagic Authorized Training Centers." Ask us about customized on-site training classes for your company. Classes include:

Introduction, Intermediate and Advanced TeleMagic

Training.

dBase Expressions

: A "super-advanced" FoxPro expressions class. A must for database administrators who want to clean up or adjust their databases for more marketing effectiveness.

Upgrading to V5

: A class designed to help experienced users of TeleMagic plan the upgrade to V5 and take advantage of the new features-- New!!

Data Synchronization

: A special class on how to manage the integration of remote sites with TeleMagic, whether they are branch offices with dozens of users or a handful of remote sales people, or just one person who wants to work with the data a home from time to time.
Why TeleMagic?
Customization:
Thousands of firms around the world use TeleMagic because it is the only database that is fully customizable by an experienced end-user.
Ease of Use:
The ability to customize TeleMagic lets us design screens so that users only see the fields they need to, in the sequence they need to. This makes what otherwise could be a complex data entry process as easy as possible.
Ask us about some options designed for TeleMagic:
The ability to link multiple databases and more. By using this proven option that works seamlessly with DataSynch, and with TeleMagic versions 3, 4, & 5, we are able to go beyond TeleMagic's 3-level database structure. Just a few examples include separate databases for Course Registrations, Products, Invoices, Billing Records, Fixed Assets, all linked to each other and to contacts or companies. Effective use of this program enables TeleMagic to be used to manage an entire enterprise, not just sales contacts.
Dynamic Filters
Allows filter specs to be entered on the fly, avoiding the need to program multiple filters. Can also be used in reports.
More TeleMagic Options
:

Data Synch - to easily exchange data between remote sites

manages automated processes to automatically manage sales prospects

Handheld PC Links

- link TeleMagic databases to the Palm and other handheld PCs

Phone-Link

- Lets TeleMagic dial your phone and "pops" the screen with inbound calls. - A system designed specially to handle customer service / help inquiries.

Merge-Magic

- Essential for importing and managing data files.

Accounting Interfaces

- for most popular accounting systems

R&R Report Writer

- a powerful reporting utility

Crystal Reports - another powerful reporting utility

Custom Screens - designing effective and easy to use field layouts

Database Fixit - Pack and Reindex

Specialists in Relationship Management Software Systems to track Customers, Prospects, Friends, Conversations, and To-Do Activities on LAN's, Desktops, and Laptops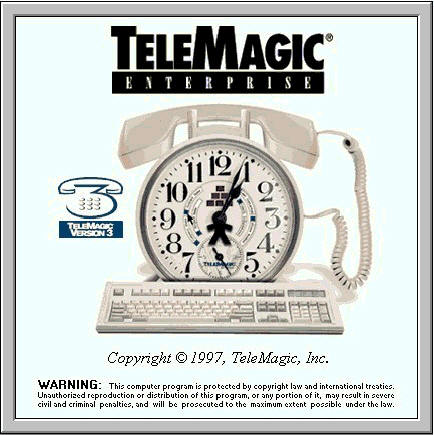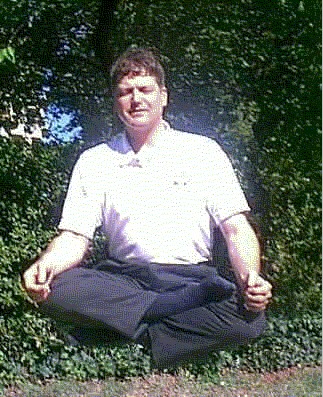 We can do the magic of converting your database to or from TeleMagic
the invention of Michael McCafferty
See more about his company at www.MichaelMcCafferty.com