Helping clients world wide to ACT! as they want since 1992
C I Corporation, provides the highest quality ACT! consulting, installation, training, and support. We support the products of Sage Software. C I Corporation is the most experienced ACT! Consulting Company in the Washington, District of Columbia area, successfully serving ACT! users since 1992. CIC is in SwiftPage Software's ACT! Affiliate Program.
Our chief consultant is one of the few who have taken and passed with an A score both the DOS (1992) and Windows (2001) ACT! Certified Consultant (ACC) courses and examinations, in addition to Senior Level Training (1999). He teaches Advanced Courses for ACCs, including how to use the Software Development Kit (SDK) to completely control ACT! and create AddOns from within Microsoft FoxPro. He is certified by the ACT! Consultants Association (ACTCA) as a Certified ACT Consultant (CAC), ACT Certified Trainer (ACT), and the toughest certification, ACT Certified Professional (ACP). Recently (November2008) he traveled to CBRE in Chicago to fix a slow and crashing database that even ACT! Technical Support and several ACCs had failed to fix.
CIC is the only ACT! consulting company physically located in central Washington DC, one block from the Metro, so we can come by to assist you in person most quickly and cost-effectively. We can also help you anywhere via remote access technologies. We have provided ACT! consulting to Washington DC area US Government agencies, military branches, embassies, corporations, associations, and organizations.
These include the White House Commission on Remembrance, the White House Office of Science and Technology Policy, Senator Phil Gramm, Congressman Benjamin Gilman, British Embassy, Ambassadors, U.S. Army - Air Force - Marines - Navy, General Barry McCaffrey (White House Drug Policy "Czar"), the Manager of the Rolling Stones, and the World Bank
A letter from
Pat Sullivan
The Inventor of ACT!

upon hearing of
another excellent evaluation
from a high profile customer
Get help from an expert: We have available the expertise of excellent ACT! professionals. Our primary consultant has had the most years of anyone in DC as an ACT! Certified Consultant (class of 1993). He was trained by Contact Software International, Symantec, and InterACT to provide support for ACT! Our staff has a wide range of business experience in addition to a sound technical background. We can efficiently examine your business needs and create a complete customized contact management solution.

Need ACT! to do the "impossible?" We have often made ACT! do what it is not "supposed" to be able to do for our clients. We have created many AddOns through Visual Basic programming, and macros. We have converted all the details from all the major contact managers, Synchronize Multiple Databases using a single computer, making ACT! work with different browsers, and other solutions that are "not supported" by ACT! Call us and we will find a way to make ACT! do what you want it to do.

Make contact management easy for you to implement

: You may want a contact management solution in your company or division but either donít have the skills internally to undertake the task or cannot spare the personnel from other equally important duties. This is where we can help you, providing a full-service contact management solution for your company.
Knowledge is the basis of ACTion

Custom Training.: We can provide training almost ANYWHERE - for one or a few at your office, or up to 18 people at a time in our state-of-the-art computer training lab, conveniently located near the Metro. We offer this training at competitive prices posted on our site.
Basic, Intermediate, or Advanced

: Our services encompass everything from a quick recommendation for a company considering a small ACT! network, up to a detailed analysis necessary to pre-plan a nationwide sales force automation solution.

Make sure it's set up right -- the first time!

In our experience as ACT! professionals, we have installed ACT! networks for the most demanding of clients and situations. We can work with a system administrator or IT Manager to ensure that your ACT! installation is optimized for your network We also are very experienced in doing "fix it" work, to get it right after other ACT consultants have tried and failed.
| | | |
| --- | --- | --- |
| Armenian Embassy, Washington DC | 5920 mile flight | ACT! class in Yerevan, Armenia |
That's why we were selected, from among all the ACT! consultants in the Washington DC area, to go overseas to set up ACT! workstations and synchronization for the Armenia Ministry of Finance. There was no budget for a return visit. We got it done right, and received excellent evaluations.
| | |
| --- | --- |
| Data Conversions - Whether you're converting from a previous version of ACT! or from another database, we can make the your database conversion headache-free. We can make your upgrade or conversion seamless and save your hours of frustration. Do you currently have information about your contacts in another database format? We can transfer this information into your new ACT! database. If you are currently using another contact manager or an older version of ACT!, you'll definitely want to take advantage of the new features of ACT! The import features included with the software often do not get all the details, so something gets lost in the translation. | |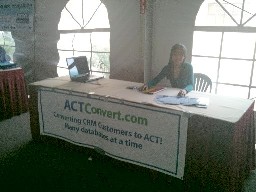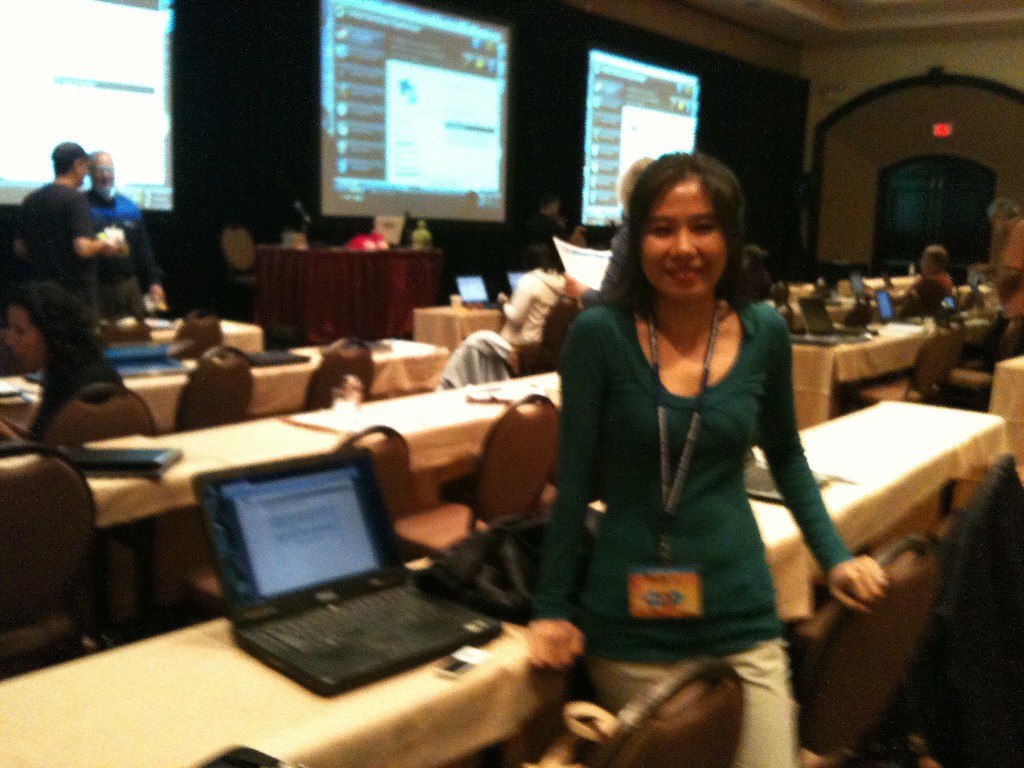 Thuzar of ACTConvert.com at the ACC Conference
We specialize in getting ALL the details (including the history, notes, groups, emails, etc.) when converting to or from: ASCII, Access, dBase, FoxPro, Goldmine, Maximizer, TeleMagic, SalesForce, SalesLogix, SQL databases. (See comparison)
We help you over come
conversion upgrade errors and
upgrade to the latest ACT!
Make your database more consistent
Fill in holes in your data.

Quickly, saving you hours of work.

ACTDeDupe.com

We can help you get rid of those pesky duplicates.

We can also help you combine your various databases into one relational database in ACT!

ACT! for the Web

We can help you port your ACT! database to the web, so you can access your database from any browser, anywhere.
Add-on Products - Most companies using ACT! take advantage of updates and specialized add-ons that make ACT! a truly complete contact management solution. For example, did you know that you can give ACT! the capability of automatically inserting a city and state when you enter a zip code? We support many of these add-on products and can advise you on your options with them.

ACT! Embassy Database Names, addresses, and phone numbers of the US Embassies of the countries of the world.

Consulting: Synchronization Setup, Database Design, Database Repair, Add-on Implementation.

Our fees can be quoted on a project by project basis or part of a complete contact management solution. Our rates are publicly posted, fair, and consistent. For more information, call us at 202-829-4444 or send an email to Help@CICorp.com

We can help you solve common synchronization problems:

the "evil twin" user

brief case sync packets

missing contacts

lost sync packets

etc.

Purchasing Assistance: C I Corporation does not actively sell software, but we are happy to assist you in purchasing ACT! for the best price for you. We want to maintain our objective standpoint as professional consultants, to suggest the best software for your needs. We want no vested interests in selling a particular software solution. We simply pass along to you the prices so you can purchase the software directly. We only charge a modest mark-up if you need to utilize our account with software wholesalers.

We can help you automate your installations of ACT!, quickly add customizations such as tool bars, with easy, time saving Visual Basic Scripts with One Click!

Free Scripts

Remote Access Assistance

Help Now through Remote Meeting Technology

Abundantly having passed the ACC, CAC, ACP, ACT certification exams with an A.


ACTCA.Org


ACT! for the HP Palmtop Training
during Operation Desert Storm

The go anywhere consultants who have passed the toughest certification tests, and can get your ACT! up and running right in the most challenging environments..

ACT! Consultant to two divisions of
The White House

White House Commission on Remembrance
Carmella LaSpada
ongoing

Office of Science and Technology
Ronald Reagan administration

Extend ACT! with additional ODBC and SQL tables! Make them appear seamlessly in tabs in ACT!

For Developers
Explore the ACT! SDK functions using Microsoft Visual FoxPro
Course
Also includes a more readable web based version of the ACT! Software Development Kit
Special Ops Screens

Customized Sales/Opportunity dialogs to work along with ACT!

If the Sales/Opp screen is to simplistic, we can create a SpecialOp screen for you, as we did for the Ambassador of Honduras. It works seamlessly inside ACT! as a substitute for the usual pop up screen.
www.ACTMusic.org
Music related to "ACT"

Alf - our mascot, named for the
.ALF - ACT! Log File

Also supporting
"ACT's big brother"
We can help you overcome those pesky upgrade errors, such as
Error: "Conversion has been halted with the following message: The process cannot access the file 'pre7actdb.adb' because it is being used by another process." When Converting an ACT! 6.x Database
Suggested Folder Arrangement for ACT! 8.0


ACTNot.com - Do Not Call scrubber for ACT!
https://referral.act.com/l/9XZWQRZ2/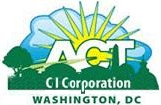 202-829-4444 202-449-9500 fax
800-319-3190 877-727-9070 fax
---
Other links with "ACT" in them



ActOnLine.org - Association for Competitive Technology


File free and electronically with TaxACT
ACT in Time
National Institute of Health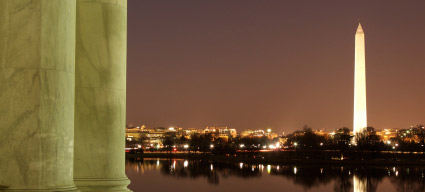 ---