Word Processing Services
We have retired and offer this web site to anyone interested.
60 words per minute
1 word per second
about $2.00 per page
10 minutes per page
3600 words or 6 typed pages per hour
(assuming 600 words/page: 50 rows x 12 words/row)
depending on the technicality of the document
This comes out to about $12/hour (our minimum charge).
We may take breaks, so we stay alert, as you would want us to,
but not on the clock, and not on your dime.
We charge just for quantity of the quality typing that is done,
so you only pay for fast, productive typing.
The WPA provides excellent word processing services via fax and e-mail
Steps:
You send or fax us the documents you want typed to 877-727-9070
Enter your preferred payment method on our Online Form
We type the document
We email the finished document to you to print out.
We can also print and FedEx or UPS the documents, for .25/page plus shipping
We type:
| | |
| --- | --- |
| | Business contracts |
| | Correspondence |
| | School papers |
| | Doctoral Dissertations |
| | Term Papers |
| | Course materials |
| | Scientific papers |
| | Embassy documents |
| | Proposals |
| | And more... |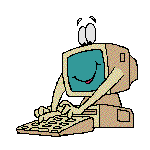 We can provide the typed documents in the following languages:
| | |
| --- | --- |
| | Danish |
| | Dutch |
| | Estonian |
| | French |
| | German |
| | Hindi |
| | Italian |
| | Russian |
| | Spanish |
| | Turkish |
| | And more (please ask) |
Please e-mail your document to: WP@CICorp.com
or fax it to 1-877-727-9070 (US) or 011-44-171-691-7222 (UK)
We accept major credit cards: MasterCard, or Visa
Then we e-mail or FedEx your finished document back to you!
We can e-mail it in your chosen format (Word, WordPerfect, TXT, RTF, etc.)
Satisfaction is guaranteed
We also provide translation services, typing in all language fonts!

If you can type, you can eat.
Lobbying on Behalf of American Word Processors
from the "Paper Work Capital of the World" - Washington, DC

C I Corporation
202-829-4444 Washington, DC USA
1629 K Street NW, Suite 300
Washington, DC 20006
800-319-3190 Fairfield, USA
877-727-9070 Fax
011-44-171-691-7222 (London, UK)




Founders
Word processing can be a great stepping stone to a career in computers.

Frank

Started around 1983 as a Wang VS word processing specialist. Soon rose up to the highest levels of pay from temporary agencies.

Generously helped others in the Washington DC community to learn word processing, register with agencies, negotiate rates, and excel at the typing test.

Became a Software Technical Support specialist. Expert in troubleshooting Microsoft Office products. Provided MS Office support for 2nd Level Help Desk and Office software solutions using for over 9,000 employees at the World Bank.

Project Manager for Computer Sciences Corporation. This includes quality control, responding to client concerns and training. CSC sends Frank to various locations in the US.


Rick

Started in 1984 as a WordStar specialist, and moved on to master many word processors. Rick was one of the first temps to use a pager, which made him one of the first that temporary agencies would call.

He was named Temporary of the Month at Temporary Resources and InterSec. Devres bought him out from InterSec for regular employment.

Rick used his wp experience to became a software trainer on a contract for the U.S. Navy. This led to his starting his own training company, Computer-Instructors.com

Now consults and trains for many U.S. Government agencies, military branches, embassies, associations and corporations. The USDA and World Bank send Rick to training locations throughout the US and as far as Armenia.