!bgsound src="/music/anthem/United_States.mid">

<!body background="../_themes/sumipntg/sumtextb.jpg" bgcolor="#FFFFFF" text="#000066" link="#3333CC" vlink="#666699" alink="#990099">
110th Congress Database
| | | |
| --- | --- | --- |
| | | |
This Congressional Database includes the names, addresses and phone numbers for the representatives of all 50 states.
This database lists the name, state, district, and telephone number for all 540 Members of Congress (435 members plus 5 delegates of the House and 100 members of the Senate).
Who's Who in Washington
The data file is available in a variety of formats
| | | |
| --- | --- | --- |
| Contact Managers | ACT!, GoldMine, Maximizer, SalesLogix, SalesForce, Sharkware, TeleMagic | |
| Personal Information Managers | Outlook, Palm, Maestro, PocketPC | |
| Enterprise Managers | Netledger, Oracle Business Suite, Groupwise, Lotus Notes | |
| Database Managers | Access, FoxPro, dBase, FileMaker, Lotus Approach, Paradox, R:Base, Oracle, MS-SQL | |
| Spreadsheets | Excel, Lotus, Quattro | |
| Word Processing Mail Merge | Word, WordPerfect, WordStar, Wang | |
| ASCII format | Delimited, DIF, TXT | |
Other formats available upon request
We can also help with consulting in the above software systems, for a reasonable fee. You may be able to load your Access or Excel file yourself. But we can help, if you need assistance in uploading the data in to an Oracle SQL format on a back end server. We also can help you with training in the above programs.

Microsoft Access Format
Our most popular format

Each file is formatted as a variable number of fixed-length records made up of four fixed-length, tab-separated fields, defined as follows:

Field
State
District
Chamber
Party
Name
DC Address
DC Phone
DC Fax
District Phone
Zip+4
Email
Web Site

Each record ends in an ASCII CR-LF pair. The total record length (including tab separator and CR-LF characters) is exactly 21 bytes.
Sample Records:
AK-AL H R Don       Young     2331 RHOB Washington, DC 20515 (202) 225-5765 (202) 225-0425 (907) 586-7400  
AK-S1 S R Ted       Stevens   522  HSOB Washington, DC 20515 (202) 224-3004 (202) 224-2354 (907) 271-5915  
AK-S2 S R Frank H.  Murkowski 706  HSOB Washington, DC 20515 (202) 224-6665 (202) 224-5301 (907) 271-3735  
We send the file to you in compressed format, using PKZip or WinZip. If you want to decompress the file sent via email, you will need at least 1MB of free space on your hard disk.
Price Plans
Current data
One download any time

$60

Yearly Subscription / Quantity Discount
if ordered once per year for a $60 discount
Four quarterly updates for the price of 3

$180/year
If you need help importing the data: click here
If you need training in using software, click here
Please sign and fax the Agreement



Write Your Congressman - or Senator!

Free information
| | |
| --- | --- |
| Your Representative directly: | To obtain the email addresses for Senators: |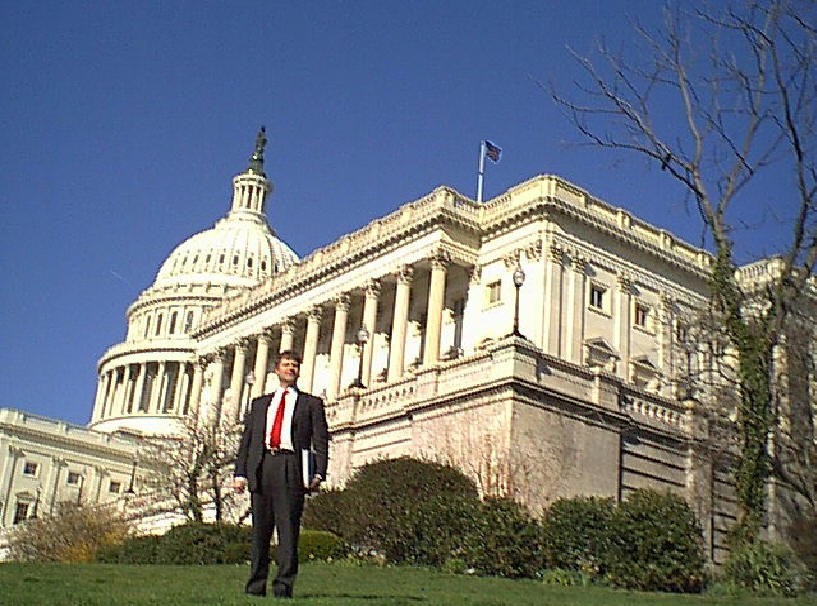 C I Corporation
CongressInformation.com
800-319-3190 USA
202-829-4444 Washington, DC
202-449-9500 fax