ACTHelp!
Synchronization Setup

Experts at Installing
ACT! Synchronization
for your organization

Here are some of the benefits of asking us to help:

We can help get the job done right the first time
We are experienced in the most demanding and challenging environments.

We are also experienced in fixing the synchronization
if it has been set up improperly by others,
or if you are changing techniques.

We can perform the setup on site, or
through Remote Meeting Technology
(VNC, GoToMyPC, LogMeIn, WebEx, NetMeeting, or PCAnywhere)
along with the "hands and eyes" of a member of your staff

We know how to plan a successful synchronization setup.

We have the email experience and servers to help you Synchronize Multiple Databases while keeping them separate
(This is supposedly "impossible.")

Important Time Sync Tip

202-829-4444
800-319-3190


"Syncing without sinking"
---
We can help you solve common synchronization problems:
The "evil twin" user

Brief case sync packets

Missing contacts

Lost sync packets

Multiple database sync

Email sync solutions

and more
Which Synchronization Topology is Best for You?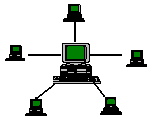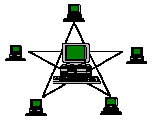 "Everything but the kitchen sync"
Actually we've done that too, synchronizing with MortgageCapital's Kitchen computer.
Helping organizations synchronize around the world
We synchronized the 10 Consulate Offices with the Honduras Embassy in Washington DC
We used


and LogMeIn.com

to install up to 6 workstations at a time