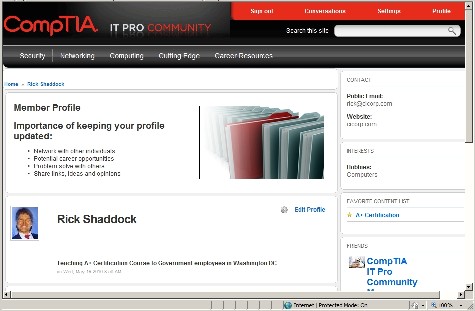 Two exams are necessary to be certified: CompTIA A+ Essentials, exam code 220-701; and CompTIA A+ Practical Application, exam code 220-702.
CompTIA A+ Essentials measures the necessary competencies of an entry-level IT professional with a recommended 500 hours of hands-on experience in the lab or field. It tests for technical understanding of computer technology, networking and security, as well as the communication skills and professionalism now required of all entry-level IT professionals.

CompTIA A+ Practical Application is an extension of the knowledge and skills identified in CompTIA A+ Essentials, with more of a "hands-on" orientation focused on scenarios in which troubleshooting and tools must be applied to resolve problems.

---
CompTIA A+® Certification

Welcome to online registration for the CompTIA A+ certification exams. CompTIA A+ certification validates the latest skills needed by today's computer support professionals. It is an international, vendor-neutral certification recognized by major hardware and software vendors, distributors and resellers. CompTIA A+ confirms a technician's ability to perform tasks such as installation, configuration, preventive maintenance, troubleshooting and basic networking. The exams also cover domains such as security, safety and environmental issues and customer communications.

To earn the current CompTIA A+ certification, candidates must pass 2 exams: "CompTIA A+ Essentials" (220-701) and "CompTIA A+ Practical Application" (220-702).


---
certification/CompTia/2004_Linuxplus.pdf
certification/CompTia/2005_CDIA_Revisied.pdf
CompTIA A+ 220-701 Practice Questions
CompTIA A+ 220-702 Practice Questions
certification/CompTia/CompTIA A 220-602.pdf
certification/CompTia/CompTIA A 220-603.pdf
certification/CompTia/CompTIA A 220-604.pdf
certification/CompTia/CompTIA A 220-701 Essentials Objectives ESN.pdf
certification/CompTia/CompTIA A 220-702 Practical Application Objectives ESN.pdf
certification/CompTia/CompTIA A Bridge Objectives07_09final 7_8_09.pdf
certification/CompTia/Comptia A Essentials.pdf
certification/CompTia/CompTIA Green IT Exam Objectives.pdf
certification/CompTia/CompTIA Network Objectives 2009 ESN.pdf
certification/CompTia/CompTIA Strata IT Technology for Sales (FC0-TS1).pdf
certification/CompTia/CompTIA Strata PC Functionality (U K ).pdf
certification/CompTia/CompTIA Strata Technology (U K ).pdf
certification/CompTia/CompTIA_A_220-701.pdf
certification/CompTia/CompTIA_A_220-702.pdf
certification/CompTia/CompTIA_Linux_Powered_by_LPI_LX0_101.pdf
certification/CompTia/CompTIA_Linux_Powered_by_LPI_LX0_102.pdf
CompTIA Network+ Practice Questions
CompTIA Security+ Practice Questions
certification/CompTia/CompTIA_Strata_IT_Fundamentals_FC0-U41.pdf
certification/CompTia/CompTIAAAckronyms.pdf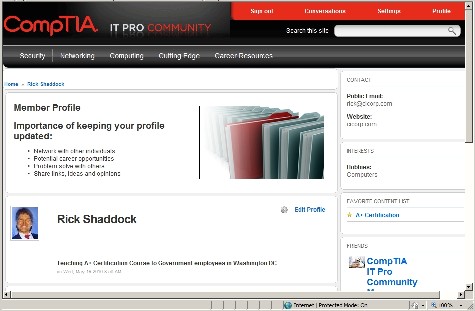 certification/CompTia/convergenceplus_objectives.pdf
certification/CompTia/CTTctformPDF.pdf
certification/CompTia/CTTctHandbook.pdf
certification/CompTia/cttplus_objectives.pdf
certification/CompTia/CTTplusHandbook.pdf
certification/CompTia/CTTvctformPDF.pdf
certification/CompTia/CTTvctformWord.doc
certification/CompTia/CTTvctHandbook.pdf
certification/CompTia/Global Certification Prices.pdf
certification/CompTia/Network2005_Objectives.pdf
certification/CompTia/Network2009_Objectives.pdf
certification/CompTia/PDI_Objectives.pdf
certification/CompTia/Project_03.pdf
certification/CompTia/Project_2009.pdf
certification/CompTia/Project_Glossary.pdf
certification/CompTia/RFID_Objectives.pdf
certification/CompTia/Security_Objectives.pdf
certification/CompTia/Security_Objectives08.pdf
certification/CompTia/serverplus_objectives.pdf
certification/CompTia/Serverplus_objectives_2005.pdf
certification/CompTia/Strata prices.pdf
certification/CompTia/index.htm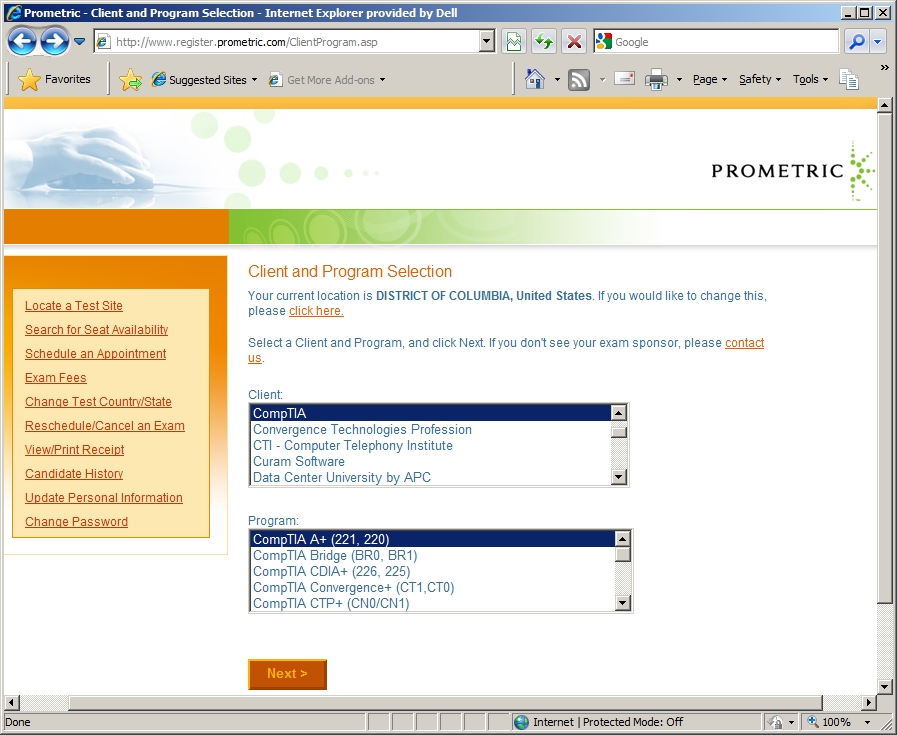 CompTIA A+ 220-221