GoldMine to ACT!
Data Conversion Service
ConvertACT.com
The Golden Path to ACT!
ACT! - Data Conversions since 1992 - over 26 years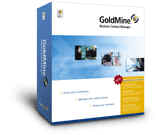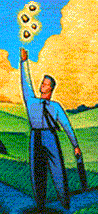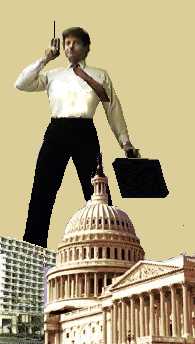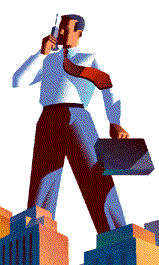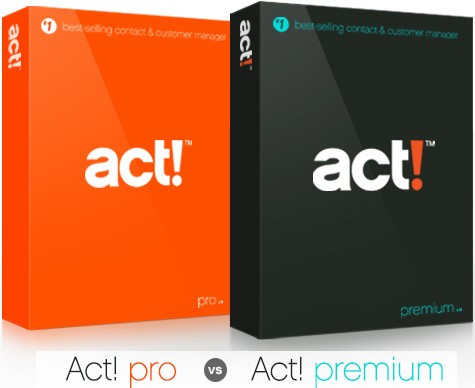 Goldmine through Gold-ACT conversion to ACT!
What Problem Do We Solve?:
Many people want to convert from Goldmine to ACT!, but there has been no easy way to do it, without retyping the data.
The Goldmine.Map file provided inside the ACT! Import feature only brings in the Contact data (and no secondary contacts), without the important activities (calls, meetings, todo's), history, notes, groups, or email addresses. So, you're only left with basic rolodex information. "History was history." But you need to benefit from your many hours of data entry with Goldmine.
Beneath the similar user interfaces of ACT! and Goldmine, are some complex tables, index keys, and data relationships. ACT! and Goldmine store their contact data in different ways, using differing fields and approaches. ACT's complex .BLB file is especially challenging to work with, which stores user information, notes, and attachment references.
For years, Goldmine enjoyed the strategic advantage of being able to almost completely convert data from ACT! - while ACT! was unable to do that in the other direction. Once an ACT! database was assimilated into Goldmine, there was no way back. We were the first to find a way to fully convert Goldmine to ACT!
Interact Commerce Corporation's Goldmine to ACT! conversion is good, but very expensive, and does not get essential information, such as the User who created the contacts, activities, history, or notes. See our Sage - CIC Conversion Cost Comparison. MigrateAdmin is a good program, but it does not convert as completely as our process, or for all versions of ACT!. Plus it takes time to learn this new software for a one-time process. It may take weeks to realize if anything was not done properly. By then, you have entered too many details to re-do the conversion.
What is the Best Solution?:
The "Goldmine to ACT Conversion Process" is a series of procedures and programs which convert any Goldmine (2.0, 3.0, 4.0, 5.0, 6.0, FrontOffice, SQL version, etc.) database into any ACT! version format. We can convert your:
Contacts' assistants
Secondary and 3rd Contacts
Activities (Calls, Meetings, and To-Do's)
History
Notes
Groups
Email addresses
Links to documents
Sales/Opportunities
Email message contents - in ACT! and/or Outlook format
and more (See enhancements )
Why is Data Conversion best done as a Service rather than a Software utility?
We do conversions every day, and know what details to look for. There are hundreds of not-so-obvious details. We have automated and manual Check Lists to cover all the details before we send your finished database. So we get it done right the first time.
For the same cost of a utility, you can have an expert do the conversion. A utility is yet another software you would have to learn, just to use it once. We realize your time is valuable, and that you need to begin entering details in to your ACT! database right away.
Because we offer Goldmine to ACT! as a service, we have seen hundreds of Goldmine databases. We are experienced in a wide variety usages of Goldmine, and can adapt our procedures to your needs.. Programmers who make a "one size fits all" utility have only seen a few different Goldmine databases. They are not all the same, and we know how to work with the differences
We save you time and money by being experienced Goldmine to ACT! converters since 1992. You could spend $300 to buy surgical equipment to do it yourself. Our you can spend the same amount to have an experienced doctor do a "brain transplant" operation of your contact data.
Function
SwiftPage ACT!
Database Services
Data2Crm
StarFishEtl
MigrateAdmin
ASDS Computers
Duane Anderson
ACTConvert.com
ConvertInfo.com
Rick Shaddock
Cost
$1000+
$799
$1495
$299
$298 average
Year began converting Goldmine to ACT!
2002
2014
2015
2004
1996
Converts to all versions of ACT! (1 to current)
Converts contact names number

Converts addresses
Converts secondary Contacts & addresses
Converts tertiary Contacts & addresses, either as new contacts or along with primary contact
Converts primary phone numbers
Converts secondary phone numbers with labels
Converts Activities (calls, meetings, to-do's)
Keeps Activities linked to contacts
Converts History
Converts Notes
Converts Groups
Convert Email addresses
Converts Links to documents
Converts Sales / Opportunities
Converts email message contents to ACT! Email
Converts email message contents to ACT! Notes or
Converts email message contents to Outlook PST
Filters in to Groups
Converts User rights
User Defined Fields have original labels
Allows you to set Record Manager
Makes sure all Unique Id's are filled properly
Trims character fields
Retain Record Creator, Date, and Time
Retain Group Creator
Fill in Group Descriptions
DeDuplicate Groups
Make Contacts Public or Private as in Goldmine
Make Activities Public or Private as in Goldmine
Import multiple Web Site URLs
Fill in Country from Phone Area Code
Mobile Phone and Pagers in correct fields
Removes 1's and fix dashes in Phone numbers
Phone Extensions in proper case
Special handling for GM User List
Color Activity by Priority Hi=Red, Med=Blue, Low=Black
Check FName and LName for proper Lookup
No special conversion software for you to learn
Follow up support for installation included
Database checked by a Certified ACT! Consultant, rather than just by yourself.
Conversion created by a Goldmine Certified Professional
Overnight Rush available
No new software for you to learn
so you can focus on your business
---
How long Does It Take?

We can have your ACT! file to you by the next business day

How much does it cost?

Usually the job costs about US$ 200-300.
You can compute the fee from our Standard Price Chart

Go to https://WeTransfer.com
Select the file such as "MyDatabase.zip"
Send to Convert@CICorp.com
Enter your email address at your company
Message is optional, such as a password if necessary
click Transfer

There are about 100 Goldmine files which are listed on this chart

How do you receive the converted ACT! Database?

We will send you an email with full instructions on how to download and install the finished ACT! database.

Can I see a sample of a Goldmine database converted into ACT!?

Do you have any references?

Please Click here (Please call us at 202-829-4444 for password).
We can send you a list upon request by email.
---
Hundreds of Satisfied Customers since 1996
From: "Michael Salles" <mjsalles@integratedage.com>
To: "Rick Shaddock" <rick@actconvert.com>
Date: Thu, 21 Mar 2002 11:03:35 -0800
Subject: Goldmine to Act conversion

Hi Rick,

You exceeded my expectations with your conversion of our Goldmine data to ACT! I was nervous as to how much of the history and notes from Goldmine would actually make it to ACT notes. I don't think you missed a single item.

In fact, I think you did a perfect job! The icing on the cake was the quick turn around and the very reasonable price! I can't thank you enough.

Michael J. Salles
Integrated Advantage, Inc.
(5 5 9) 2 5 6 - 2 1 1 2
---
Data Conversions transplant the "brain" of your business, and the
"memory" of all your contacts and activities "embodied" in new software.
For the same cost of the tools, you can have an experienced database doctor do the operation.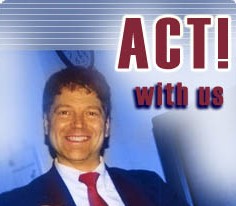 800-319-3190
202-829-4444




Finally ends the One Way assimilation between Goldmine and ACT!