Adding a Custom Field
Example: The Interest field can be useful to add to your Online Customer Form, to show what the customer is intereste in.
Steps:
1. Go to any Customer or Lead
2. Select Edit
3. Select Customize
4. Select the Fields tab
5. Select New Field button
6. Custom Entry Field screen appears
7. Enter Label for the field, and a Description
8. Type: List/Record
9. List/Record: Select Items from drop down list
10. Applies To tab, Select Customer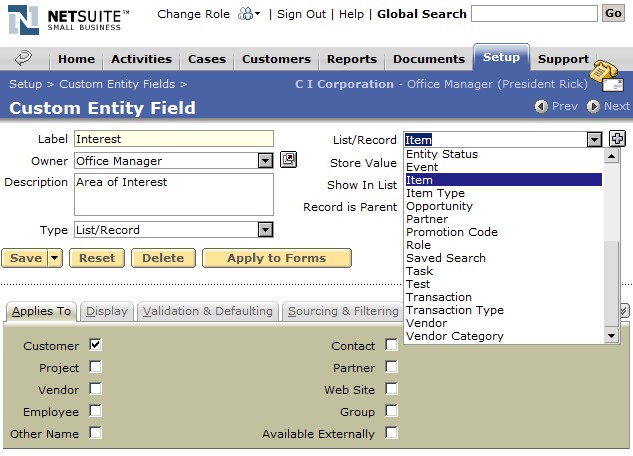 11. Select the Display tab and fill in as follows
12. Insert Before: Last
13. Subtab: General
14. Display Type: Normal

15. Save
Now you will have an Interest field, a drop down list, that you can enter on your form.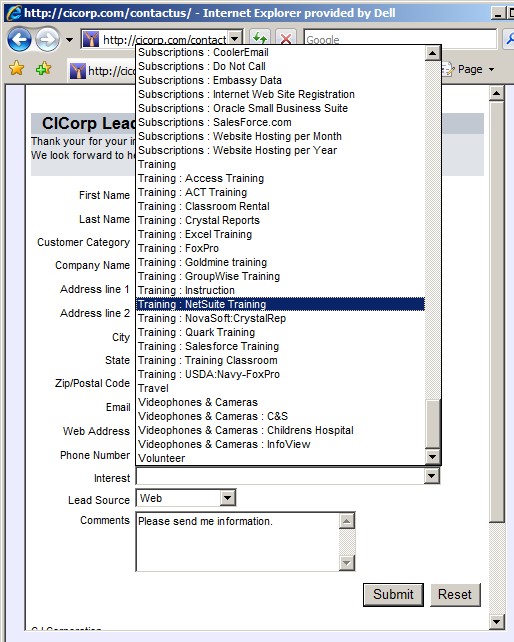 This area Interest field will be automatically entered in to your NetSuite database, along with the Customer's name, address, phone, and other information. So you will know what to call and follow up with this new Lead about.
---