INS Navigator Systems

Powerful, user friendly and customizable personal & business contact manager!
Easily create emails, letters/labels, reports all within seconds, even send group emails.
User friendly interface with no learning curve.
Integrates with Microsoft Word.
Multi-user networked installation available.
CIA is more than just an address book, itís a complete
Business & Personal Information Manager (PIM).
Easily manage all your friends, relatives and business contacts with

CIA

Store names, addresses, telephone, fax, pager & cellular information

Create letters, labels or documents in seconds

Group contacts by type: friend, relative, customer, community group

Store email addresses and one-click to open your default email program

Includes a note section for storing comments about each contact

Customized fields allow you to tailor the information you store for each contact

Use customer codes or I.D. numbers to track clients

Quick search using any piece of information about a contact

Report feature included, print all details about a contact or group of contacts

Group contacts and send an E-mail to only those contacts in the group

Export contacts for use with other applications

Create mail merge data source for use with your word processor

Includes easy to understand graphical help screens

Bonus features for users of Microsoft Word (version 7.0 and newer)

Many other features...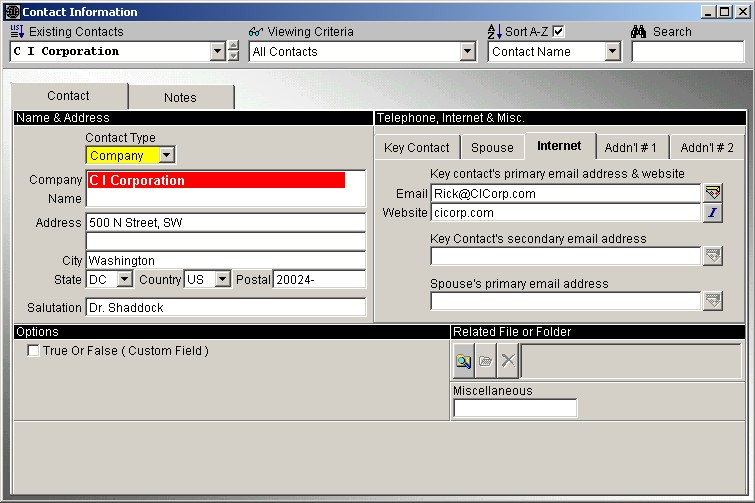 For more information, visit: Home, Screen Image , Download


Note: This software, created in Canada,
is not affiliated with the U.S. Central Intelligence Agency