ACT Email UDF
Copy the Email Address in any Field of your choice
The Email addresses are stored in a different table from the Contact DBF, which makes it difficult to include them as part of an export to a Microsoft Excel XLS spreadsheet.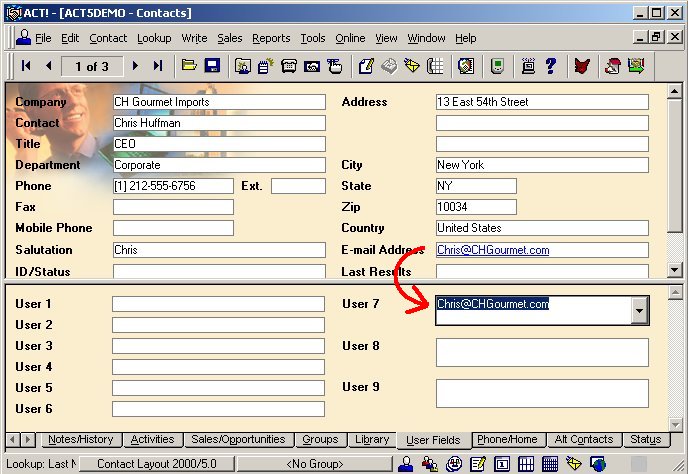 You can pick any ACT! field to copy the email address in to!
Then you can export it to Microsoft Excel

and other formats.
Free!
---