Customized Form Templates
by Oksana Designs
"The user interface is what makes Outlook the best selling personal information manager.
I can enhance your database making the screen easy and pleasing for you and your staff to use."
Procedure

1. Fax or email a sketch or graphics of what you would like your screen to look like.
You can also use our form at http://DataUpload.com

2. I'll take it from there, and give you some suggestions

3. We will email you your finished Outlook Form Template (.oft)

4. Install them your computer (click for How To instructions)
We can also install it in your Outlook PST file for you.

User Friendly Screens
---
Give Outlook the Look You Want
For your convenience, you can download these .OFT files to your
"C:\Program Files\Microsoft Office\Templates\Outlook" folder
Give Outlook the appearance of ACT!, Goldmine, Sharkware, or other contact managers.
The ACT! Look

ACT!
"the best selling contact manager"

The GoldMine Look
for those converting to Outlook from:

The SharkWare Look
for those converting to Outlook from:

We can customize the form to any

color

arrangement of the fields

tab order

ACT!


Outlook





Spanish

French

Russian
Additional Custom features
Drop Down lists for consistent data entry separated by ;


Tab Order for convenient data entry


Contact List


Contact sample


ACT! to Outlook conversion sample

TIP: Outlook Contacts keyboard shortcut for Next Record = Ctrl+Shift+. (period) Previous Record = Ctl+Shift+, (comma)
---
Special Operations
We can automate quick changes to your Outlook data file
If you want to remove the +1 from the phone number in Outlook Contacts: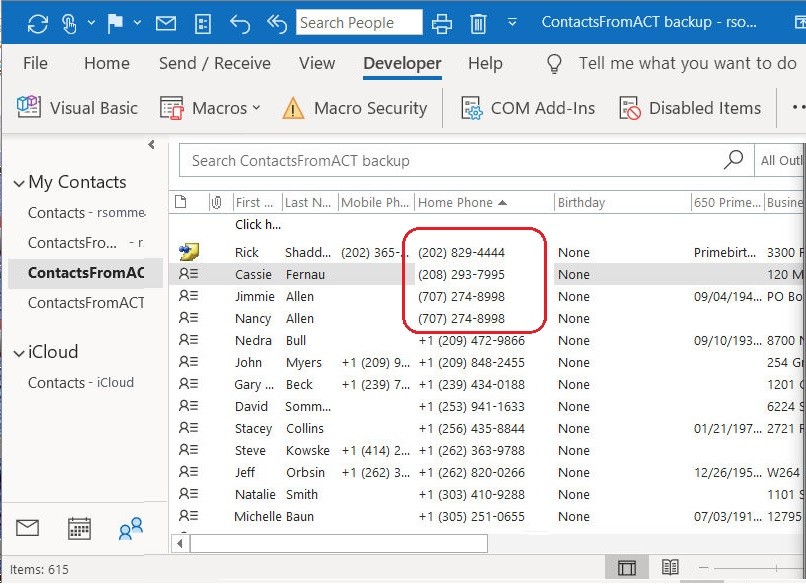 Phone numbers have been altered to protect the privacy of the individuals
Moving all the Business Address to Home Address in Outlook Contacts


Fix the formatting of Social Security Numbers (SSN) ###-##-####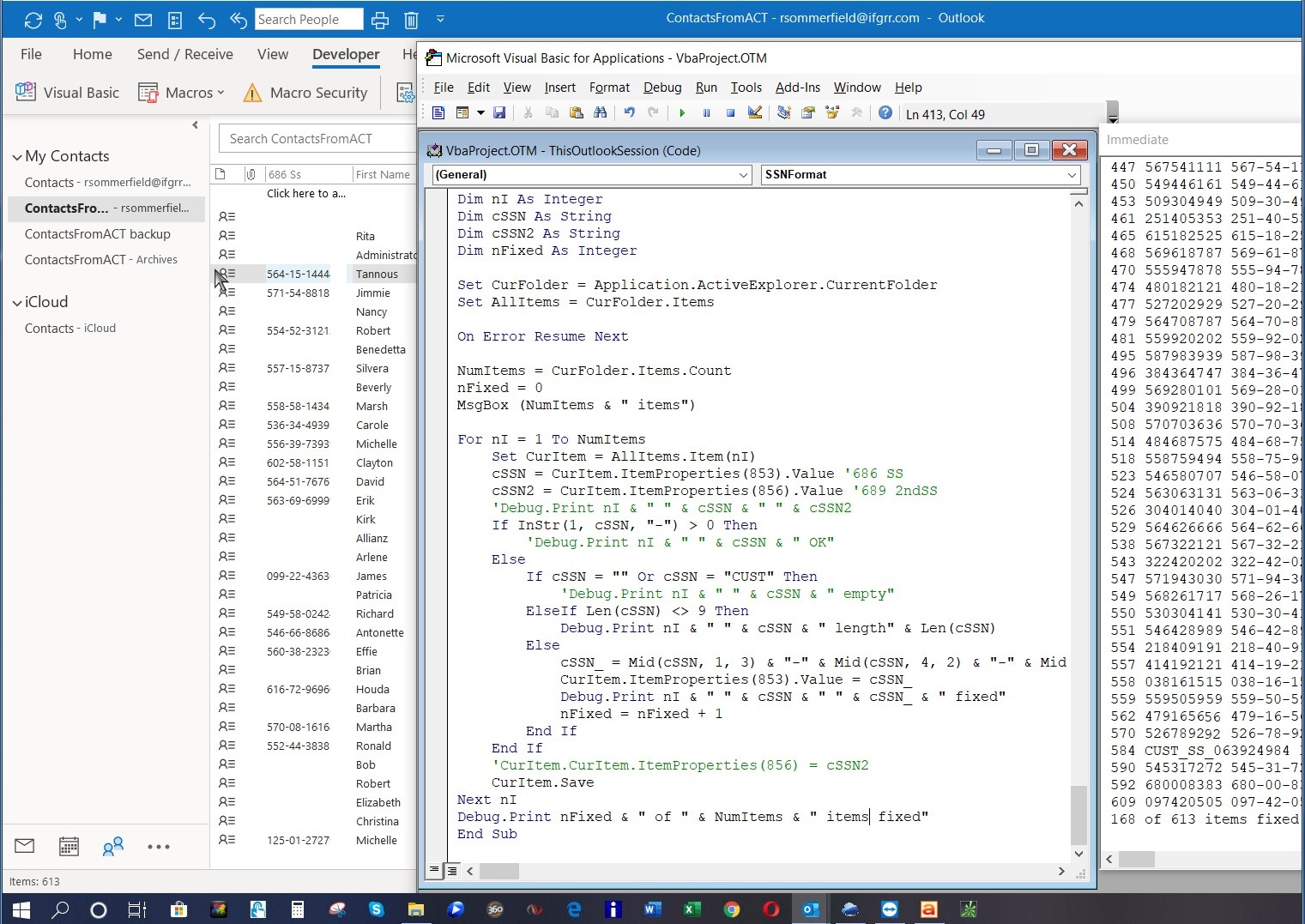 Actual SSNs have been altered by repeating the last 4 digits to protect the individuals
Links
Usability.gov – government resource from National Cancer Institute
---

OutlookHelp.Us
custom designed screen layouts