Data for Sale & for Free
Email: Info@DatabaseForSale.com

Databases For Sale
Saving you Time, Data Entry, Effort, Research, and Typing expense
Formats Available:
ASCII: Delimited, DIF, TXT
Contact Managers: ACT!
Databases: Access, dBase, FoxPro, Paradox
Faxing: WinFax, Microsoft Fax
Spreadsheets:Excel, Lotus, Quattro
Word Processing: Word, WordPerfect
(Other formats available upon request)
Medium: 3.5" Disk, 5.25" Disk, or by modem
Databases
Zip Code Database - Includes Latitude, Longitude, Area Codes, City, State, TimeZone. Price $20

Publishers -This is a name, address, phone, fax database containing circulation and frequency information for anyone interested in contacting magazine publishing companies such as for advertising purposes.

Congress Database - Names, addresses, staff. Demographics of the districts they represent. Price: $60

Investors

- ready to invest in your opportunity.

ACT! related data and conversions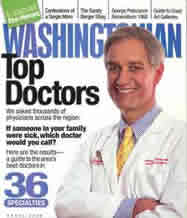 Washington DC Top Doctors - Names, addresses, phone, insurance updated 2010

Payable by Check or Credit Card


1-800-319-3190
1-800-328-2165

Databases for Free
Certified ACT! Consultants world-wide

Q&A Consultants world-wide

Zip Codes - United States of America and territories in DBF format

or CSV
"21085","MD","Joppa"
"21087","MD","Kingsville"
"21088","MD","Lineboro"
"21090","MD","Linthicum Heights"
"21092","MD","Long Green"
"21093","MD","Lutherville Timonium"
"21094","MD","Lutherville Timonium"
"21101","MD","Magnolia"
"21102","MD","Manchester"
"21104","MD","Marriottsville"
"21105","MD","Maryland Line"
"21106","MD","Mayo"
"21107","MD","Millers"
"21108","MD","Millersville"
"21111","MD","Monkton"
"21113","MD","Odenton"
"21114","MD","Crofton"
"21117","MD","Owings Mills"
"21120","MD","Parkton"
"21122","MD","Pasadena"

DISCLAIMER
These databases contain information that is deemed to be accurate, but no warrantees of its accuracy are implied. These database are provided as a convenience to the general public and is given on an "as is" basis. No responsibility will be taken for any consequences of its use.
But we hope you will find them helpful. If you find any data we have missed, please let us know.
ACT! and Q&A are products of Symantec Corporation, but the databases are not supplied by them.