Seeing all the fields at one glance
This free download enables you to see the "big picture" and all of your ACT! fields at once.
Download this .CLY layout file into your \ACT\Layout folder. Then activate it in ACT!
This screen layout assumes you have at least an 800 x 600 pixel screen.
This is Good for checking on the status of all fields, and seeing the parts in terms of the whole.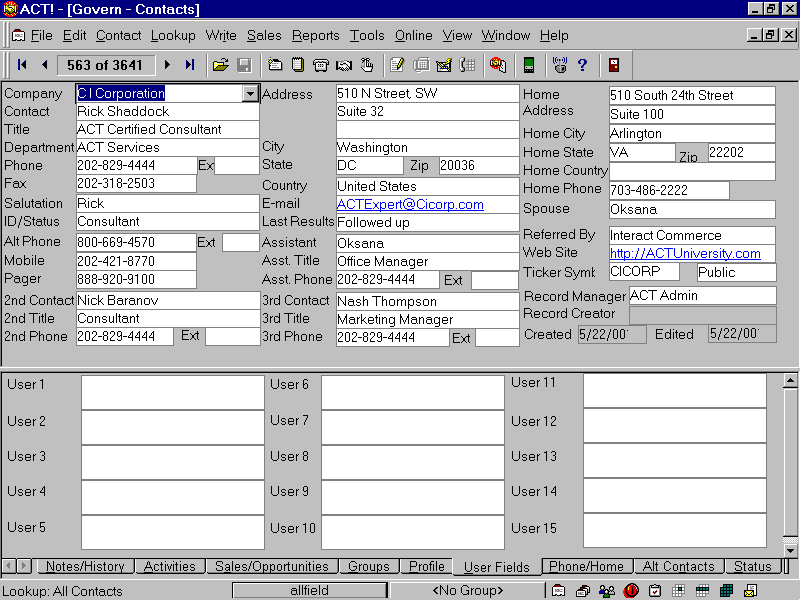 More layouts you can download and try
some which show up to 100 fields

Download the .CLY files in to your ACT\Layout folder
If you have a cool layout you would like to offer, please email it to
Layouts@ACTHelp.com
---