Access with ACT!
The following relationships exist between the tables of ACT!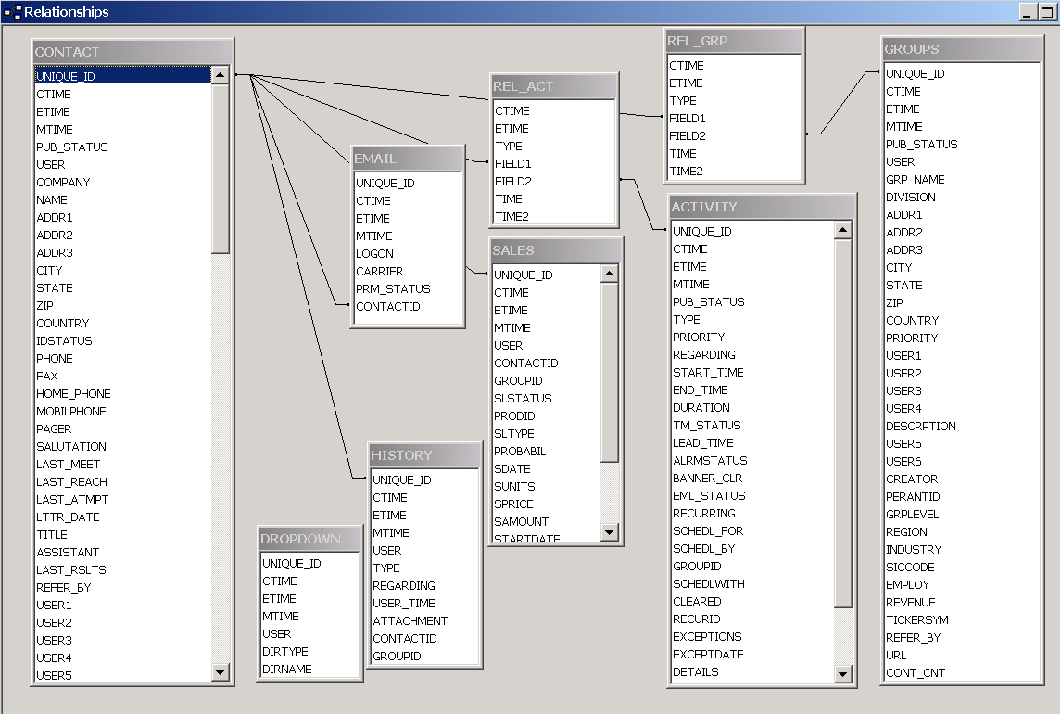 Try these products, which enable you to link and Access and ACT!
Link ACT! to any database in your company!

ODBC 2.5 for ACT! allows the user to display, via SQL, all the information contained in SQL databases, in ACT! inside tabs or independent views. In particular it allows access to the databases within the main integrated management software packages on the market (SAP, JDE, Sage, Adonix, Navision,...)

Associates and displays one or more images with each contact

ACTMail

combines Outlook (or Outlook Express) with ACT! by embedding it in an ACT Tab, linking messages to contacts, exchanging data and more...

ACTAccess gives you accesss to external databases from within ACT!

ShellACT extends ACT! to the Windows Shell.

ActiveACT lets you view and edit "Active Documents" from within ACT!

ACTExplorer (Free) places a full-featured version of Internet Explorer directly within ACT!
---
ACTConvert.com
AccessConvert.com
CICorporation.US
202-829-4444
800-319-3190