How To
Download and Upload Checkbook Activity
---
With online checking and NetLedger, we do not have to enter any more checks or deposits. In fact we should be careful NOT to. We will make use of the Bank's typing.

You can save hours of time, and potential data entry errors, by transcending the whole data entry, and bank reconciliation process.

Our only concern now is with Categorizing the expenses, and doing the fine tuning on the Payee and Memo fields.
---
Steps

1. Take note in NetLedger the last date you have activity up to.

2. Go to your bank's web site, for example: http://BankOfAmerica.com

3. Select Sign In or Login

4. Enter the account number: ex. 123456789
and the password (ask your Administrator)

5. Select the appropriate Account

6. Select View Transactions - for the last 30 days

7. Select [Download Transactions]

8. Enter the "Download Range of Posted Transactions"
Enter the Date to start From.

This will be the next day after that in Step #1
We must to this carefully to avoid importing duplicates
The Through date can be today, which is the default.
Example: From 01/01/2001 Through 01/15/2001

9. You will see the range selected. Select [Download Range Now]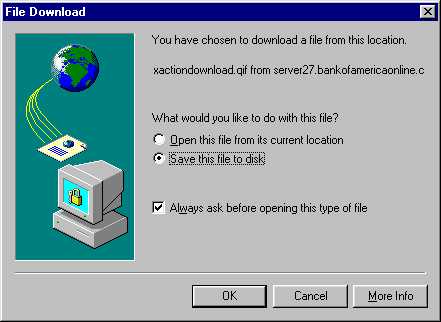 Select: Save this file to disk [OK]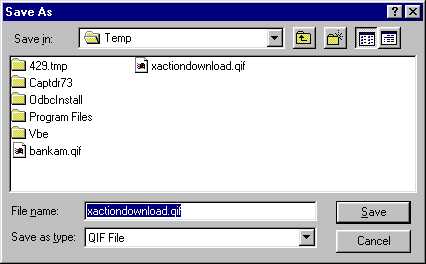 10. Output to a QIF file. The filename will be xactiondownload.qif Replace the file if you have used this name for a previous download.
11. Save this in a folder, such as C:\TEMP
12. Get in to NetLedger, as an Administrator
13. Setup Tab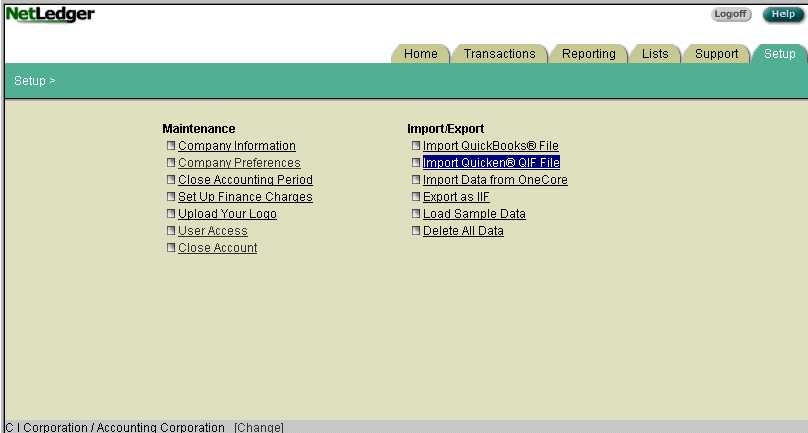 14. Select: Import QuickenŽ QIF File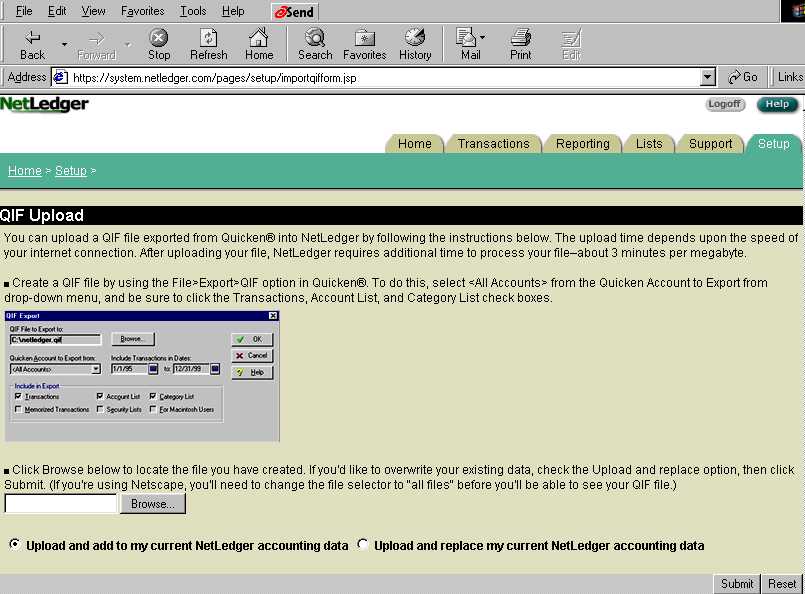 15. Select [Browse],
then the file xactiondownload.qif
then [Submit]
16. Select the Checking Account (if you have more than one)
17. Select [Import]

That's it!
---
Return