ACT XTab
Analyzing your database
This program allows you to select an ACT! group, and analyze which products are being sold.
Simply select the Group you would like, or All Contacts, then Proceed.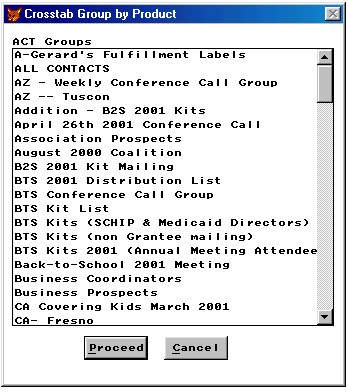 Here is the result. You may also output the results to a Microsoft Excel spreadsheet, or Microsoft Graph pie or 3D bar chart.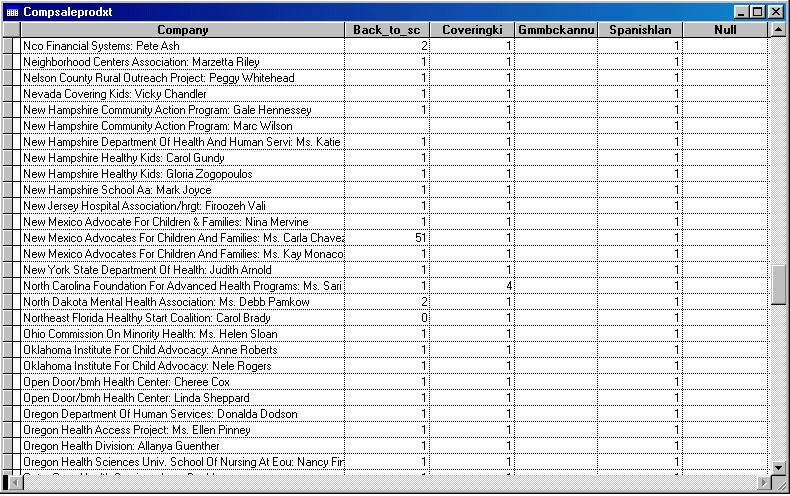 Requested features coming soon:

The ability to select Closed, Open, or All sales
Adding additional fields from the Contact file
Filtering by any criteria for any field
---
CICorp.com
202-829-4444
800-319-3190