SpyWare is an application that companies install on your PC without your knowledge.
It monitors your Internet usage and habits so companies can spy on what sites you're on for marketing purposes. What they don't tell you, however, is that most of the Spy Ware they put on your PC can infect your hard drive.

I am safe from SpyWare because I have a virus checker installed on my PC, right?
WRONG!

Anti virus software will NOT scan out SpyWare because they are not 'technically' computer viruses. SpyWareNuker was custom created to find and eliminate potentially harmful SpyWare.



How Does It Work?
Here is the Main Menu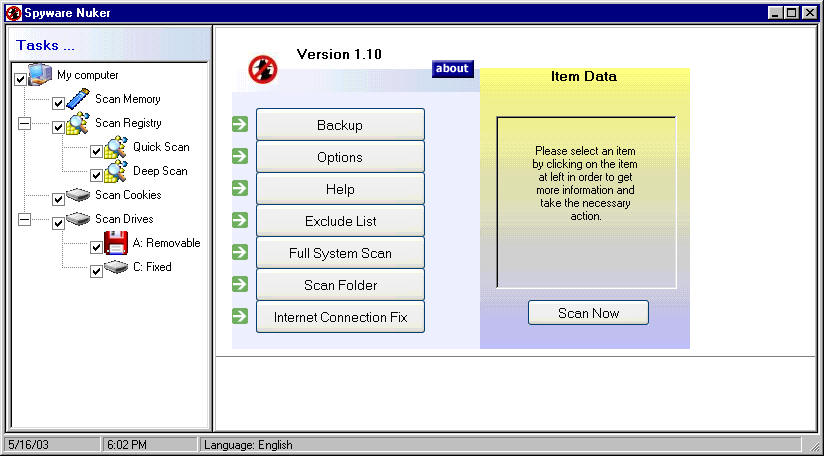 Now it is Scanning

When it is finished you will see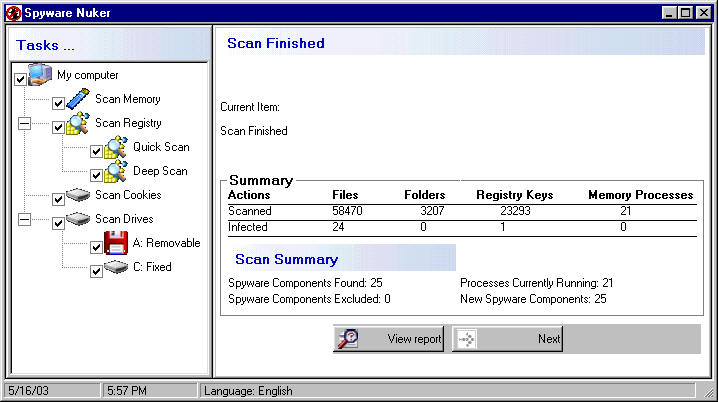 You can then View Report, then Next to see the files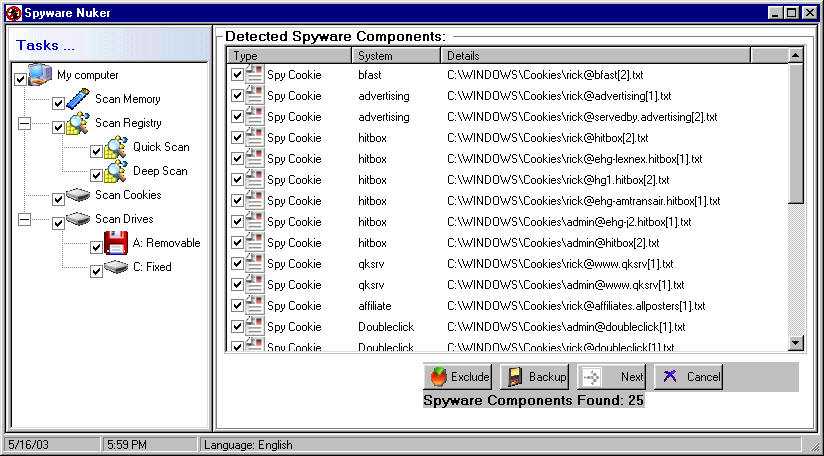 If you click on Next, you will be prompted to delete them, which you can do if you register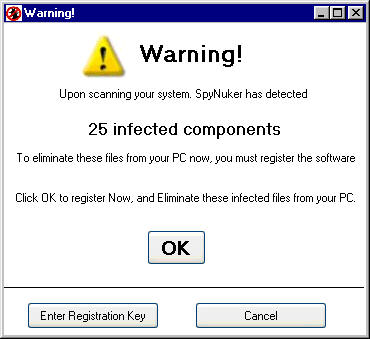 Here are some Options you have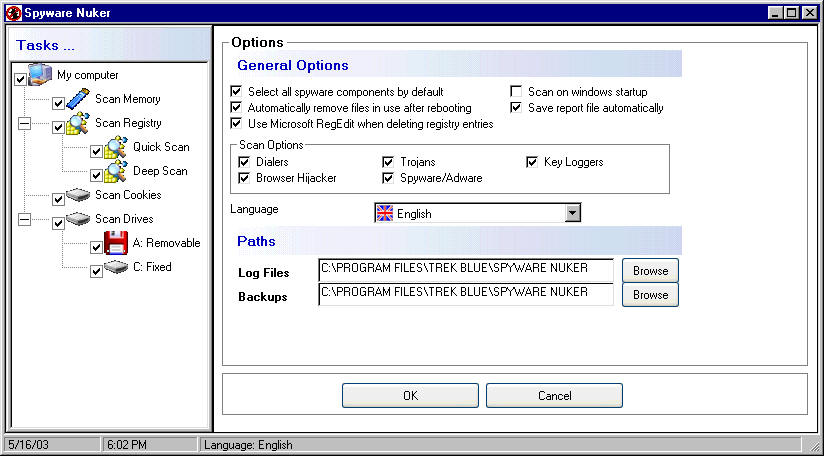 ---