How to receive your Maximizer
Database files
Make a folder underneath the Maximizer folder for your database
Put the EXE or Zip file in this folder, and uncompress it. You will find the following files
Files from the Maximizer folders:
Your data
Attrib.ddf
CompanyInfo.mkd
Field.ddf
File.ddf
ITEMINFO.MKD
ITEMOPTIONS.MKD
Index.ddf
MXZA.MAX
MXZC.MAX
MXZD.MAX
MXZDIST.MAX
MXZE.MAX
MXZF.MAX
MXZH.MAX
MXZL.MAX
MXZM.MAX
MXZN.MAX
MXZO.MAX
MXZP.MAX
MXZQ.MAX
MXZS.MAX
MXZTRAN.MAX
MXZTRAN5.MAX
MXZU.MAX
MXZW.MAX
MXZX.MAX
MXZY.MAX
MXZZ.MAX
ORDERCOMMENT.MKD
ORDERINFO.MKD
ORDERMESSAGE.MKD
In Maximizer, select
File
New (Yes, it may seem odd to select new. But it is new to your file list)
Browse - select the data folder that contains the above MAX files
Now that Maximizer has added this datbase to your list of Address Books, in the future you will be able to
File
Open
Select the database which should now appear on our list.
If you want to be sure to see all the records, select
Search
All contacts
If you have Maximizer Version 7 or later, you can simply select View, All Address Book Entries to see the totals

You will quickly see the total Displayed at the top of the screen

In previous versions of Maximizer, select Search, by Company. Find matching Companies, Individuals, and Contacts.
Range... should be blank. Number of Address Book entries to retrieve: All
It may take a few minutes to display the final number.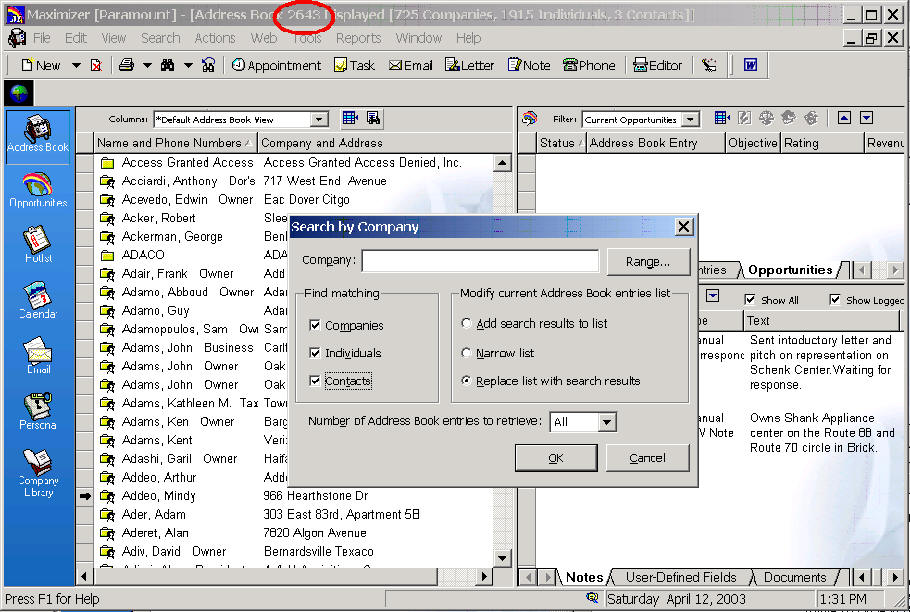 ---
Importing in to SQL Version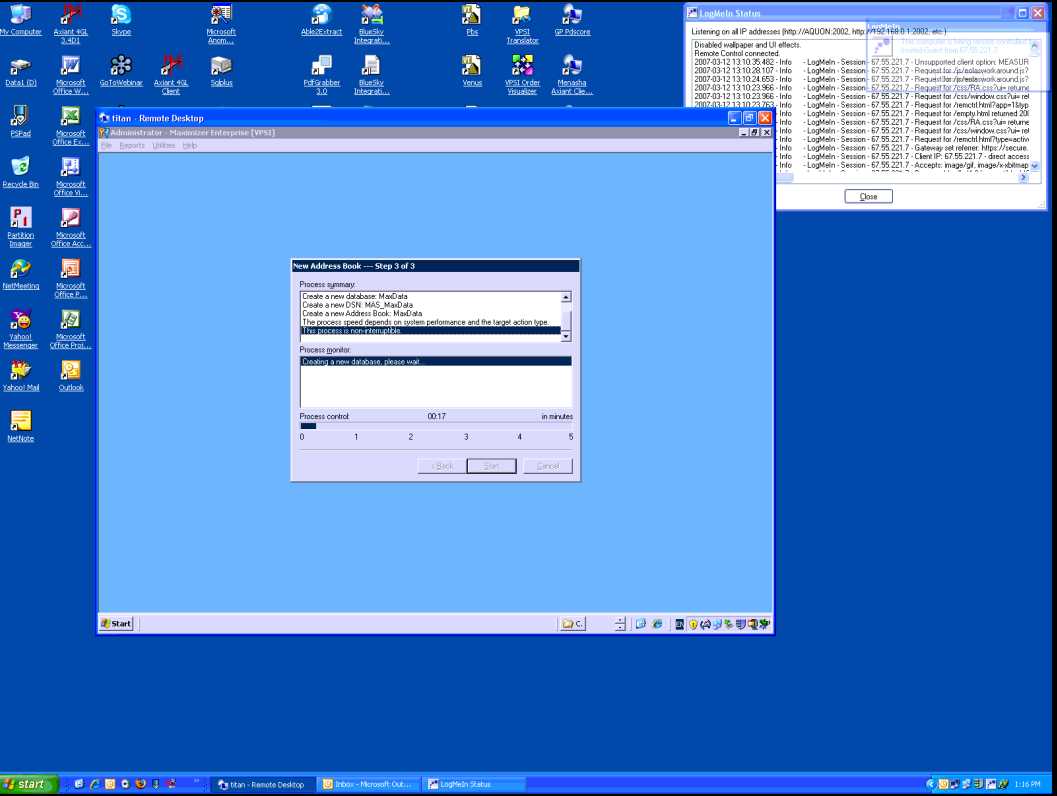 ---
Please feel free to call or email any time with questions.
Help@CICorp.com
ConvertInformation.com
CICorporation.US
800-319-3190
202-829-4444