Using the Mouse to Check for Spam Effortlessly
Checking for spam is tedious because you have to do so much clicking

Here is an easy way, because it is mostly "hands off"
1. Set iMail to show the contents of the message, as well as the From
Preferences
Web Messaging v7.07

Mail Sending Options
Forward Editing:
Edit original message
Don't edit original message
Forward Attachments:
Include attachments
Don't include attachments
Replying:
Include original message
Don't include original message
Reply message (original message indicator):
">" None
Save copy of outgoing mail in Sent folder:
No Yes
Include Signature:
No Yes
Confirm sent messages:
No Yes
Use Java:
1.1 1.2 for Spell check Applet
Open IMail Web Calendaring in:
New Current window

---

Message Display Options
Number of messages per page:
10 20 50 100
Initial sort criteria:
From
Subject
Date
Size
Sort Messages:
Ascending Descending
Display Message Headers:
Basic Full
Text attachments:
Show as links
Show with message text
Menu buttons in read message screen:
Top
Bottom
Both

Show new messages for:
Main mailbox only
All mailboxes

MessagePreview:
Enable Preview, Preview Size: (Max. 128 Characters)

---

Delete Options
Delete messages:
Move to delete folder
Purge message
Confirm delete messages:
2. Get a mouse with a scroll wheel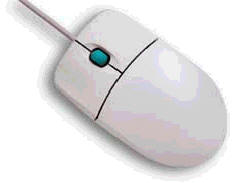 3. Set up Options, Processing Rules to filter mail you DO want to your Main box, and all else (containing a "@" to Zpam folder, which should be your last entry) going to the Zpam folder.
Existing Rules
4. Periodically check the Zpam folder for good emails. If you find a good one that may email you again, add that person to your Processing Rules list, to send email from that person to your Main folder.
5. Press down on the wheel (yes down, instead of rolling it)
6. You will see a special circular mouse button on the screen
7. Drag the mouse towards you about 1 inch. Notice how the screen starts to scroll - even with your hands off!
8. When you find one you want to keep, select it, as if to delete it
9. Resume scrolling until you are at the bottom of the screen
10. Select "Select All Displayed Message(s)" - which actually unmarks the ones you marked, and marks the ones you did not.
11. Select Delete, to delete the ones that are now marked
12. Go on to the next page.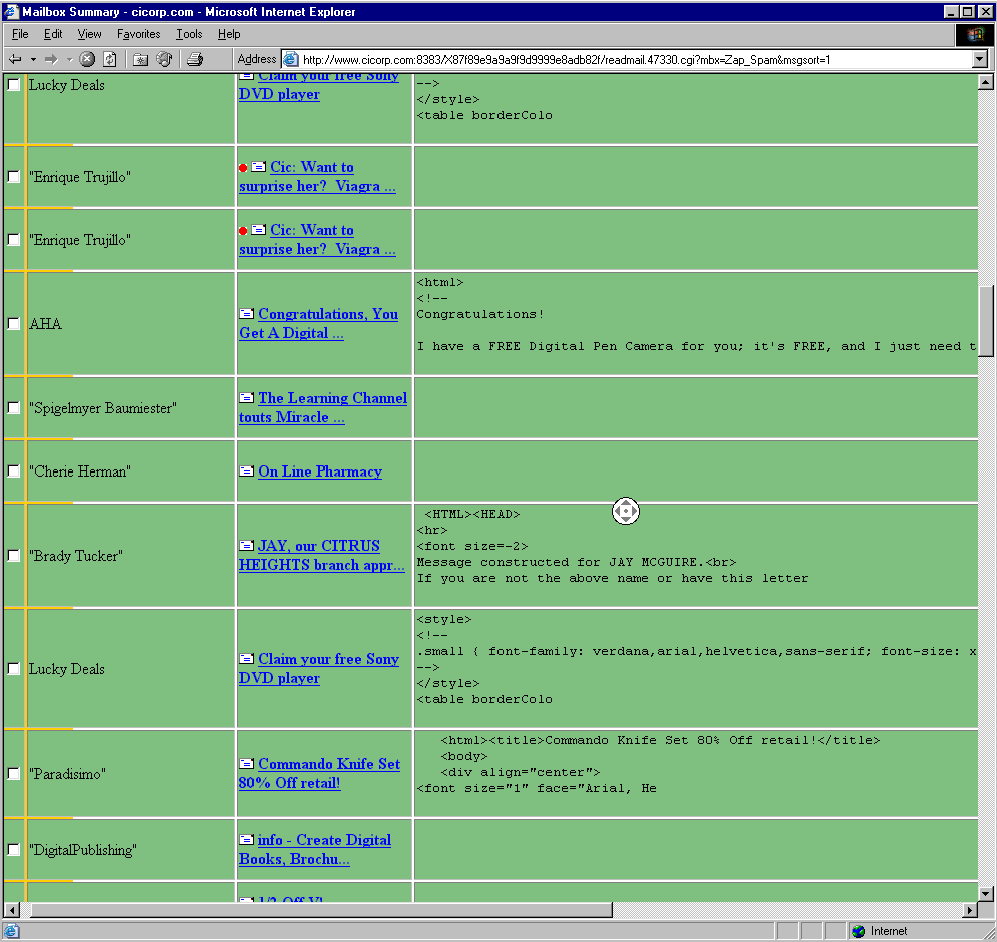 At the bottom of the screen