Rick Shaddock provided
Ms. Judith Bennett
Trade Commissioner of the
Embassy of Jamaica
consulting in ACT! to help in the
economic promotional activities
of Jamaica, and to organize special events at the embassy.
She was also one of the
2003's Washingtonians of the Year
1520 New Hampshire Avenue, NW
Washington, DC 20036
ACT! Installation


ACT! Training


ACT! Consulting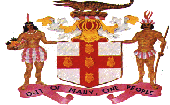 "Dear Friend of Jamaica,
With all our hearts the people of Jamaica reach out to the people of America.
We proudly stand with you in your determination to prevail and we pray for the day when people everywhere come together.
One Love,
The Jamaica Tourist Board"