ACT! - on the Web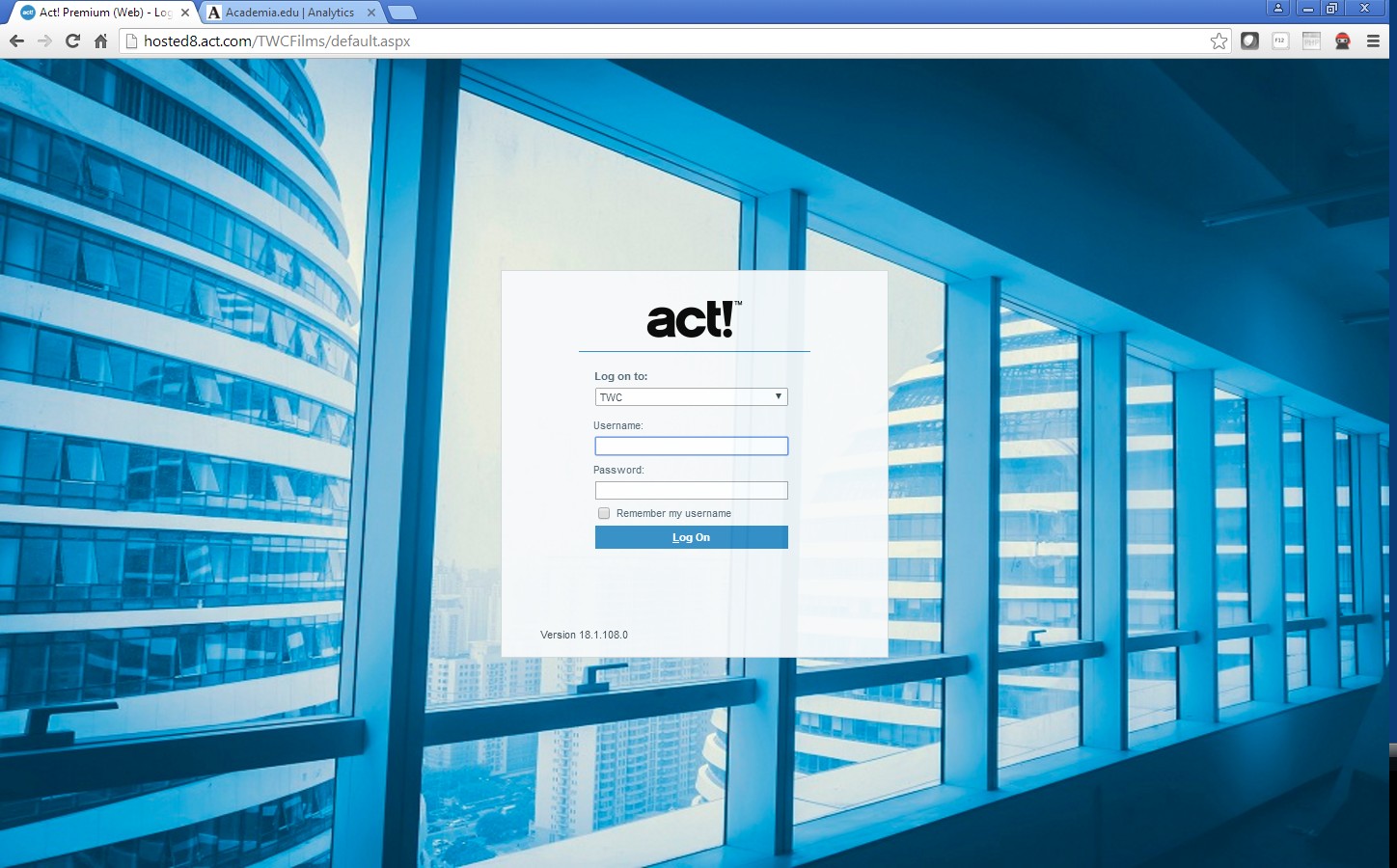 There are a variety of techniques you can use to access your ACT! database from the Web.
---
GoToACT.com - log in to your own computer and use regular ACT!
ACT! for Web - by Interact Commerce Corporation
Wired Contact - by Practical Sales Solutions
---
ACT! for Web by Interact Commerce Corporation
This product is also known as "ACT! WebAccess" or "ACT! for the Web"
ACT! WebAccess has come up with a way to publish the ACT! database information to a web browser. This tool lets you:
Lookup records
Schedule Activities
Clear Activities
See your Task List and Graphical Calendars
Write Letters or faxes (with templates, if desired)
Send single emails (with templates, if desired)
Create, update and close sales opportunities
See all of the 15 standard user defined fields
(and as many custom fields if needed)
Set security profiles, by field, by user for full, read only, no access or no update rights
Perform sophisticated queries
Perform lookups on "My Contacts" and "Recent Contacts"
Attach documents
Share a global library
For the remote user, all they have to do is start their browser and browse to the web address where the company database is located. At that point they are asked to login with their user name and password, the same as ACT!. The opening window can be configured to show the users My Record, their Calendar or Task List, or the Lookup wizard. Once logged in, you can click on one of the icons to the left of the window to see your Task List, Calendar, Groups and more.
Looks and Feels Like Desktop ACT!
click image to see full sized image


Opening ACT! WebAccess
Contact Screen


Look up view



Tasklist
(click image to see full sized)

Calendar

Letter Templates

User Rights

Sales/Opportunities

Reports

Field Set Designer
The biggest difference between using ACT! WebAccess and ACT! is that you must remember to save any changes you make in the database. That is you have to tell ACT! WebAccess that a change has been made and to save it by clicking Save button. ACT! veterans will have to retrain themselves to do this, but new users will do it easily.

When the remote user is finished, you simply log off. The company database is as up to date as if you were in the office.

Setting it up

In order to get ACT! WebAccess up and running, you need a couple of thing. First, you need a license for each user.
The software needed besides ACT! WebAccess™ and ACT! is Windows 2000 Server or Pro or Windows XP with Internet Information Server 5 or NT 4 (Service Pack 4) with Internet Information Server (IIS) 4. You must have a dedicated connection to the Internet as in DSL or cable.
The specifications of your web server depend upon the size of your ACT! database, but a typical computer with a Pentium III processor and 256MB or RAM will handle most ACT! database. You may use multiple web servers running ACT! WebAccess to access a single ACT! database.
The ACT! database must be in a location visible to the web server via standard Microsoft networking protocols.
Excellent documentation is included with the product. Evaluations are available, so take if for a test drive today! Call and sign up!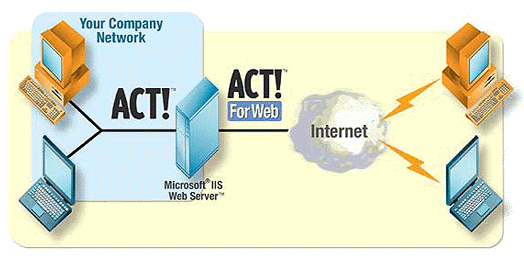 We can Host your ACT! Database - on Optical Cable (OC192) - the fastest commercially available
---
ACTHost.US
ACTWeb.US
ACTHelp.com
202-829-4444
800-319-3190
Hosting@CICorp.com