How to Send your Microsoft SQL Server database
For Conversion to Another Format
The Microsoft SQL database format is secure because ordinary users cannot
Copy

Delete

Move

Rename

Zip (compress)
The good thing about this is that a disgruntled employee cannot delete or walk off with the organization's database.
The catch is that we need to be able to Zip up the file to send it for conversion. The answer is to use the database administrator's secret tool called the Enterprise Manager. You can find this on the server, with Start, Microsoft SQL Server, Enterprise Manager.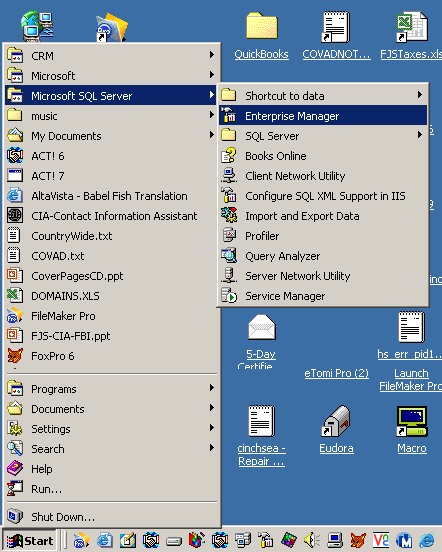 Inside the Microsoft SQL Server Enterprise Manager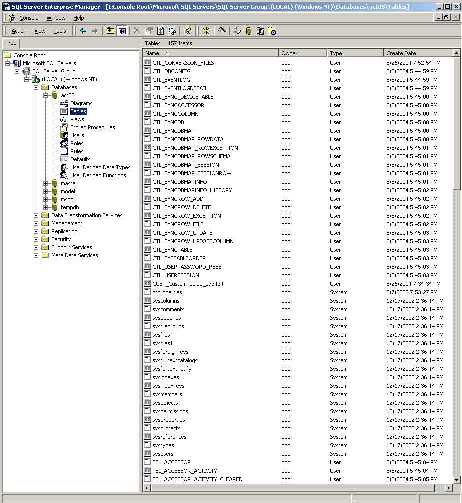 Look on the database tree for the database you want to Zip.
Right click on Databases
select the database of your choice
then select All Tasks
then Take Offline
Example of an ACT database in Microsoft SQL Enterprise Manager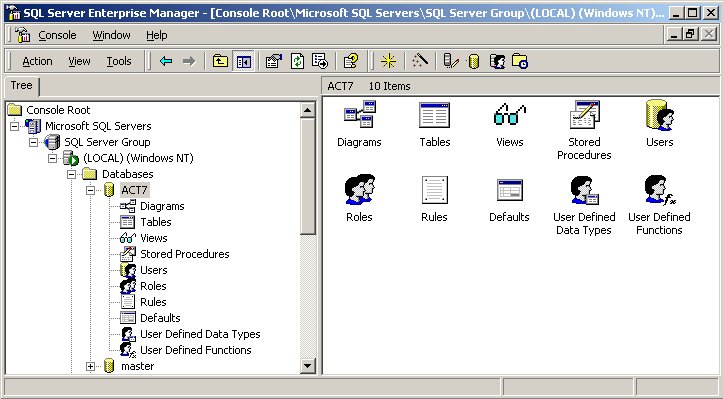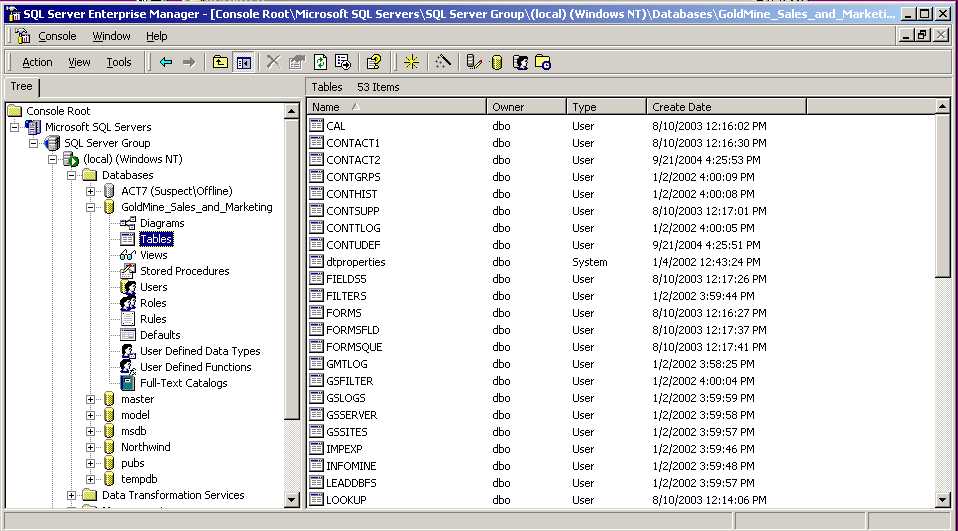 Now you can Zip up the database!
Please remember to bring the database back Online when ready
using the same procedure.

---
NOTES
This Enterprise Manager utility can also be launched with the Microsoft Management Console (MMC)
Start
Run
C:\WINNT\system32\mmc.exe /s
The Enterprise Manager program can be found in a
"C:\Program Files\Microsoft SQL Server\80\Tools\BINN\SQL Server Enterprise Manager.MSC"